Disclaimer: This piece is not meant as anything other than general information. I am not a nutritionist or dietitian (yet!), nor am I a psychologist. My stance on healthy and unhealthy eating habits are rooted in personal experience and opinion only!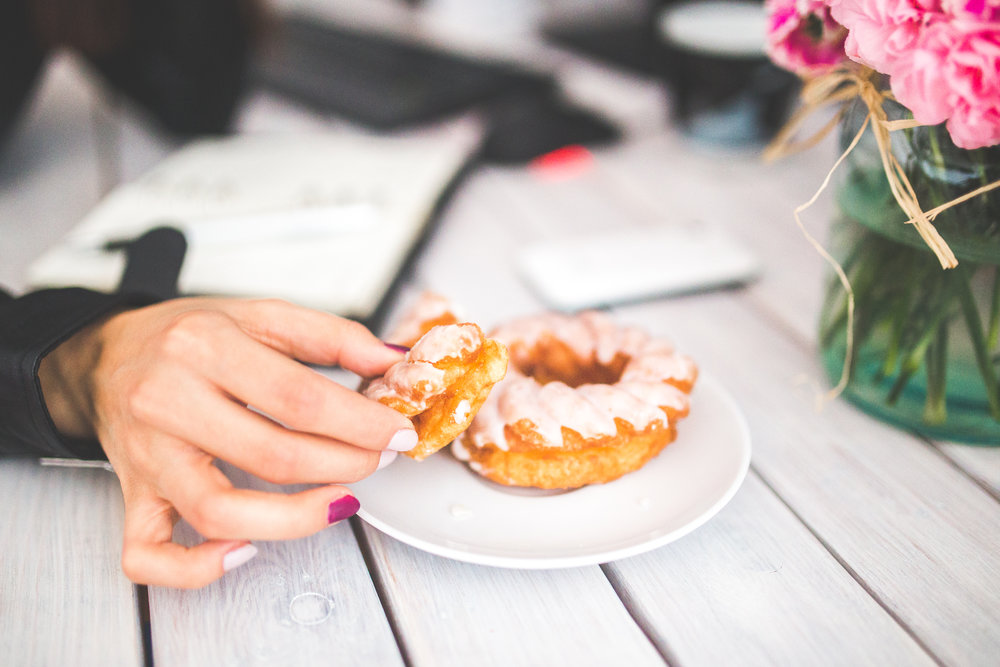 This post will probably be the first of many dealing with developing healthy eating habits and tackling those that are unhealthy. Firstly, let me be upfront. I have an unhealthy relationship with food – with treats more specifically. I am someone who struggles with emotional eating, and with eating a bit too much, and post-binge-eating shame over poor choices. It's not something with which I want to just live – I want to tackle and conquer it!  The first thing one needs to do with an issue is to identify!
Considering my background of unhealthy eating habits – I totally understand the emotional pull to make and eat frequent sweet treats. I have a serious sweet tooth that rivals that of Santa Claus. However, I am aware that too much sugar is not healthy, no matter what anyone says. So where does that leave low-carb "treats"?
My Philosophy
Be honest and make mindful decisions. Be quick to forgive and learn from mistakes.

It makes sense to me to walk a line, to allow for healing through food, but also through habits, without creating so much stress due to deprivation. I'm not going to be a Sugar Nazi – but I want to challenge myself (and others), to identify the emotional reasoning behind craving treats. It makes little sense to ignore emotional habits that are  mentally and physically harmful. As such, I am working toward being more mindful of the treats I have. I am honest with myself when I ignore good choices. And I am learning to treat myself like I am someone I love. It's learning self-respect and forgiveness, throwing out the old self-punishing attitudes, and using genuine positive expression in self-talk. That all might sound like an excerpt from a self-help book. However, I ignored this logic  for years while trying to find motivation in negative re-enforcement. Constant negativity doesn't work – nor does it feel particularly pleasant. Why can't we learn to be as forgiving with ourselves as we are with loved ones?
So! When I make myself treats I am mindful that there might be consequences. I try to choose the lesser of known evils and use ingredients that will be gentler on my body. When I falter and make a less-than-ideal choice, I work on forgiving myself and learn from it instead of wallowing in self-pity. It's not easy and I still struggle daily. However, it's worth it because it feels so much better to think more positive thoughts about one's self instead of being so self-loathing.
You're low-carb, that means you can eat low-carb treats right? Certainly. But be honest with yourself if you find yourself needing treats.
How do you approach "treats"?